Friends Meeting House is one stop along the tour
T
o celebrate their 50th Anniversary, the Windham Historical Society is planning a special fundraising event, a Fall History Tour that will occur on Saturday, October 21.
The 2 ½ hour history-packed adventure begins at the Windham Historical Society Headquarters at 234 Windham Center Road and takes passengers aboard the History Bus on a trip through decades of Windham's past.
Stops along the way include some of Windham's most historic places including: Friends Meeting House, the Parson Smith House, Gambo Gunpowder Mill, Babb's Bridge and the Congregational Church on Windham Hill.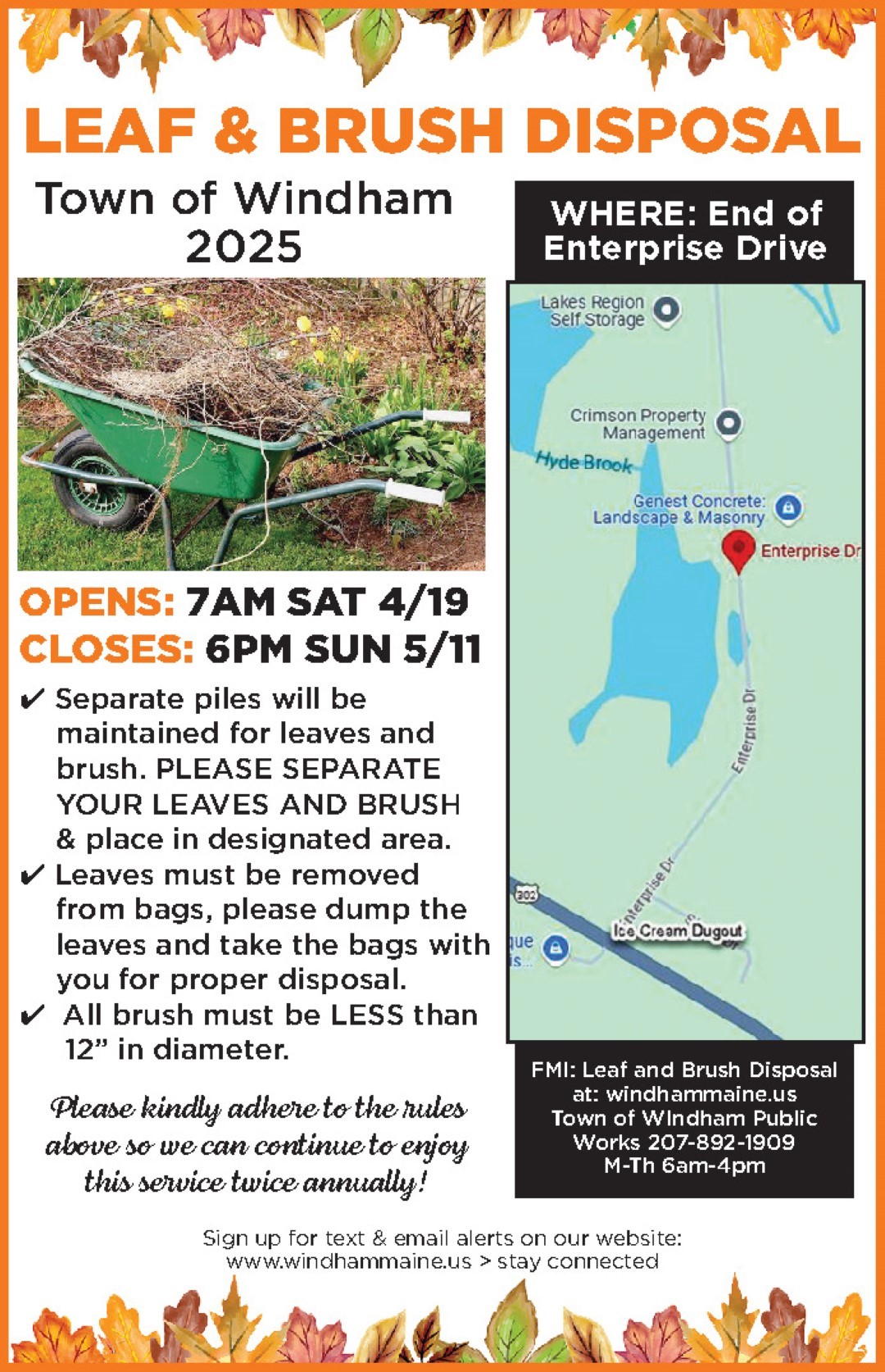 The guests will learn about the establishment of New Marblehead, as Windham was originally known, and hear about some of its early settlers and how these people lived. They will also learn about Province Fort, where settlers would gather for church and school and go for protection when in fear of attacks by local Indian tribes.
Guests will also hear about manufacturing in Windham and the mills that helped in the town's prosperity in the 18th and early 19th centuries. They will learn about the Quakers who made a home here; and about Chief Polin who ruled the Sokokis Indians in the early days of the town's settlement.
The bus leaves on this fun, fall adventure at 10 a.m. for our morning tour and again at 1:30 p.m. if you prefer going for an afternoon ride. Tickets are $20/person. Children 12 and under ride for $10 each.
The trip is sponsored by Norway Savings Bank, Hall Implement Company and

The Windham Economic Development Corporation.