T
he Windham Area Clergy Association (WACA) invites the public to its first annual ecumenical Community Thanksgiving Service hosted this year by North Windham Union Church at 723 Roosevelt Trail. Observances will begin at 7 p.m. on Tuesday, November 21 and consist of music and prayer from each participating church with an 80 to 100 person church-combination choir finale to include Dr. Richard Nickerson.
"The purpose of this Thanksgiving Service is to encourage the community to come together and give thanks to the Lord for the blessings we've received from God as a community," explained Rev. Tim Higgins, Rector of St. Ann's Episcopal Church and member of the clergy association.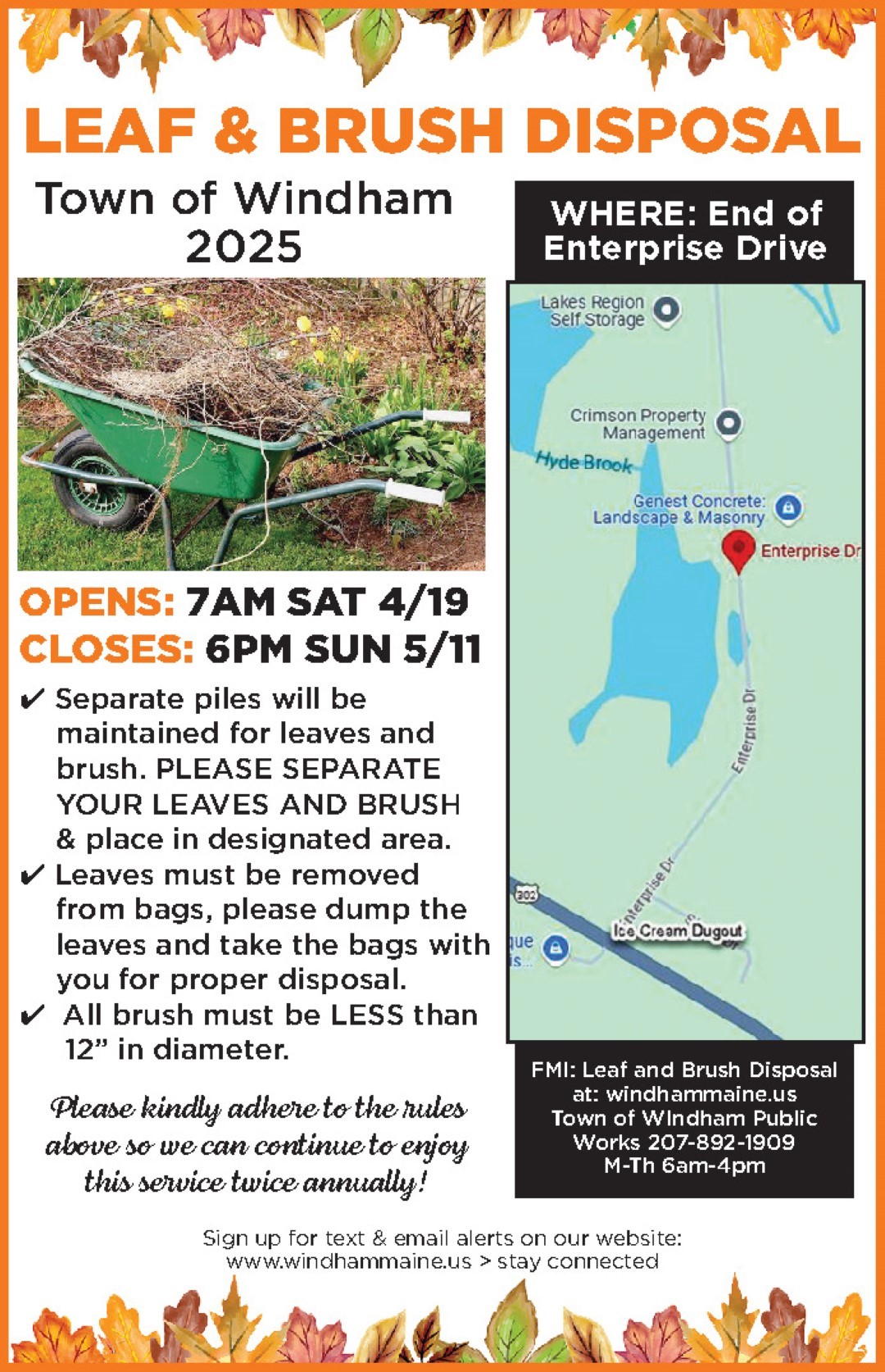 For those who wish to do so, goodwill offerings such as: paper towels, toilet paper, tooth paste, diapers, tooth brushes, etc. and non-perishable food items will be accepted as part of the community service. "The goodwill offerings will go to the St. Ann's Episcopal Church's Essential Pantry," stated Higgins. "The Essential Pantry accepts all donations that are not available on folks' EBT cards. We have also begun to give out non-perishable food items. As these items are collected during the service they will be brought to St. Ann's Pantry and then distributed to members of the community the last Saturday of the month."
In addition to North Windham Union Church, the other churches providing musical numbers and contemplative services include Windham Hill United Church of Christ, St. Ann's Episcopal Church, Church of Jesus Christ of the Latter-Day Saints (Mormons) and Faith Lutheran Church.
The above religious organizations, as well as Windham Christian Academy (who will be unable to participate in this year's Thanksgiving Service), have recently gathered and resurrected the Windham Area Clergy Association.
"We began meeting again as a group in the Spring of 2016," began Higgins. "The idea of WACA is for area clergy to gather monthly and share concerns, joys and to support one another as well as to exchange outreach ideas. As an organization, we want to remain aware of the community's needs as well as respond to any tragedies or difficulties the community may experience."
This association of Christian clergy, from different church traditions is making plans for future community gatherings, to include a celebration of Martin Luther King in mid to late January that will also honor Black History Month, occurring in February. A community Seder Service will also be offered during lent on Sunday, March 18 at Faith Lutheran Church with Rabbi Joshua Chasan leading the Jewish ritual.
For more information regarding the ecumenical Community Thanksgiving Service, future community events or if you are a clergy from any denomination from the Windham and Raymond areas and would like to participate in WACA, contact Rev. Higgins at 632-4046 or
revtimhiggins@gmail.com.