By Lorraine Glowczak
The Windham Town Council met on Tuesday evening, October 24 at 7 p.m. at the Town Hall in the Council Chambers room. Agenda items included authorization of the purchase of Public Works maintenance vehicle, the appointment of individuals to the Retail Adult-Use and Medical Marijuana Committee as well as discussion regarding the use and possible conversion of South Windham Fire station into a commercial kitchen and/or put the building up for sale. The one item discussed at length included the search for the Town Manager position.
Council welcomed Interim Town Manager, Don Gerrish, who has worked in town management for
38 years and is the employee of the Eaton Peabody Consulting Services, gave the report of the hiring process and timeline.
The process will begin with approval of the time line by the council. Gerrish stated that the consulting company will strictly adhere to that timeline/process as it is approved by the council and asks that the councilors adhere to it once it has been established.
The next step is to draft and place an ad to be posted on municipal association websites, so a search can be established nationally. These advertising websites cost approximately $500 for a month-long advertisement.
Gerrish stated, based from previous search process in other towns, to expect between 25 and 30 applicants. Once the search has been closed, a public meeting will be set for community members and business owners, etc. to have an opportunity to ask questions and learn more about the applicants. Interviews with department heads will also take place. Gerrish mentioned that for those who would not be able to attend the public meeting, a chance for email communication will be offered. This process "will give a flavor of what the community wants in a town manager," he said.
The consulting firm will then recommend, based upon feedback, who the Council might want to consider for the first round of interviews. Approximately eight individuals will be suggested for consideration. Copies of all the resumes can be submitted to the council if asked.
Interviews will then take place by the Council followed by another public meeting where the two finalists will have an opportunity to meet the public in a community gathering. The two finalists will also be interviewed by department heads. From there, the Council will make the final decision and will hire the next town manager.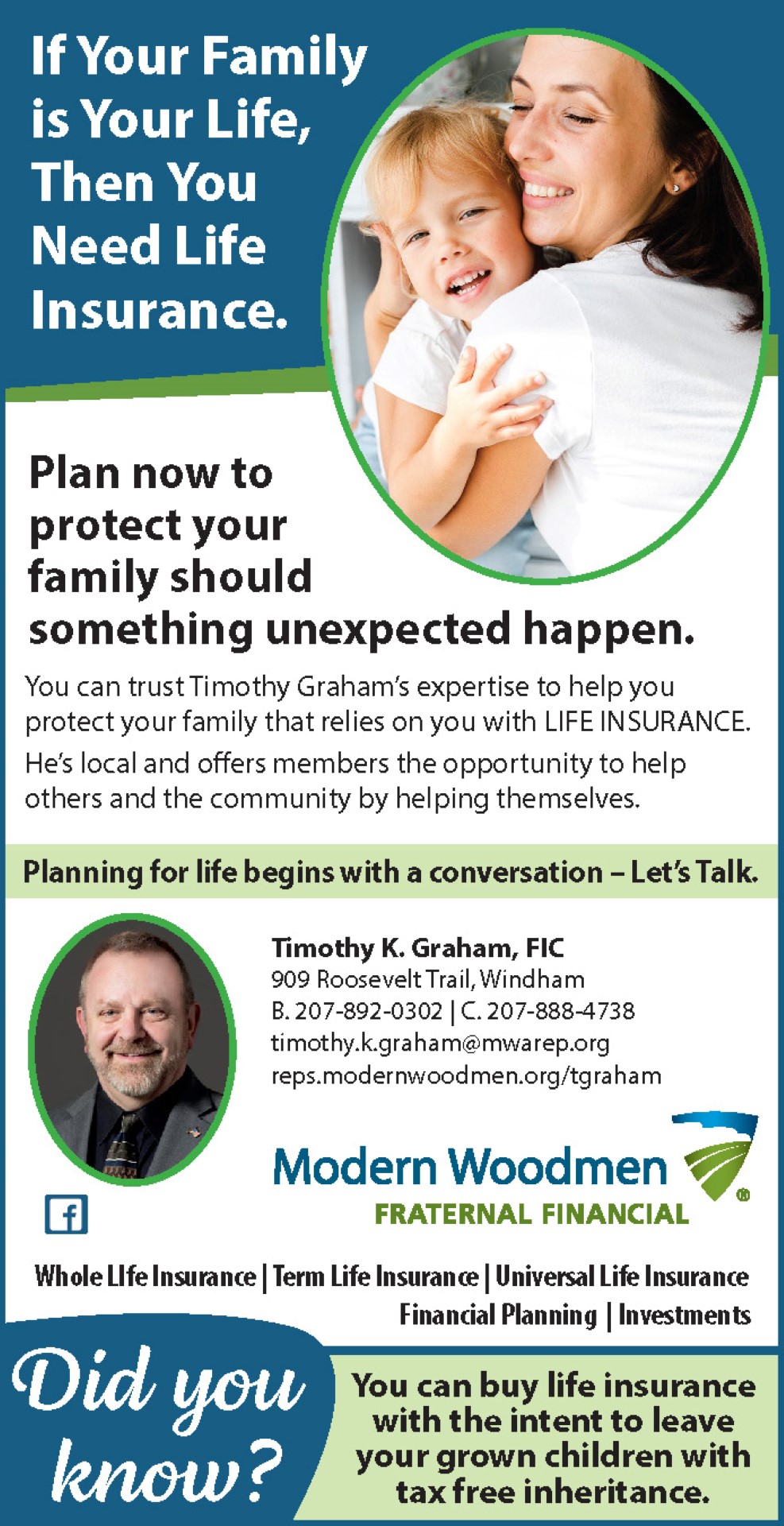 Gerrish stated if the time line and process is adhered to and strictly followed, the new manager will be named by the second week of January.
For full details of the meeting and other agenda items discussed, go to the town website at www.windhammaine.us. The meetings are also available to view on Facebook Live as well as recorded and broadcasted on 7.