Lucas Cormier, 16, a member of Boy Scout
Troop 805, is an Eagle Scout candidate
whose community project involved
reorganizing and refurbishing the outdoor
gathering area at the Windham Veteran's
Center. He is a junior at Baxter Academy.
SUBMITTED PHOTO
By Collette Hayes
As a member of Windham Boy Scout Troop 805, 16-year-old Lucas Cormier has been navigating the steep and narrow trail toward Eagle Scout rank from the time he was 5. With the completion of a physical fitness merit badge and his Eagle Scout project, Lucas will have completed all requirements and be eligible to receive the Eagle Scout Award, the highest rank in scouting.

Cormier, a junior at Baxter Academy, a rigorous STEM college-preparatory high school, is planning, organizing, and implementing a massive Eagle Scout service project at Windham's Veteran's Center. Answering the need for an outdoor gathering place for the veterans at the center, fireplaces, rotted wood picnic tables and crumbling patio pavers have been removed.
Hours have been spent digging out the space, leveling and compacting the soil and preparing a solid base for the relocation of the fireplaces as well as the placement of the new patio which will all be wheelchair accessible as part of Cormier's Eagle Scout project.

"Most of our scout meetings are held at the Veteran's Center," Cormier said. "The patio has been weathered down and everything is overgrown with weeds. I wanted to clean it up for them. Also, we are going to add four picnic tables as well as double the size of the patio area."

Humana Insurance Company of Portland made a generous donation of two picnic tables to the project. Cormier plans to rebuild one of the old picnic tables and make it wheelchair accessible.

Cormier's Eagle Scout project is being funded entirely from donations received from the community.

Although $900 has been raised for the project it is still needs about $400 dollars for completion.
"Lucas is not personally allowed to raise funds for his Eagle project," said Joe Cormier, a scoutmaster and Lucas' dad. "As far as funding for the project, the scout leaders in the troop have been trying to raise funds through crowd funding on Facebook. Any extra funds that are received will be donated to the Windham Veteran's Center for additional projects."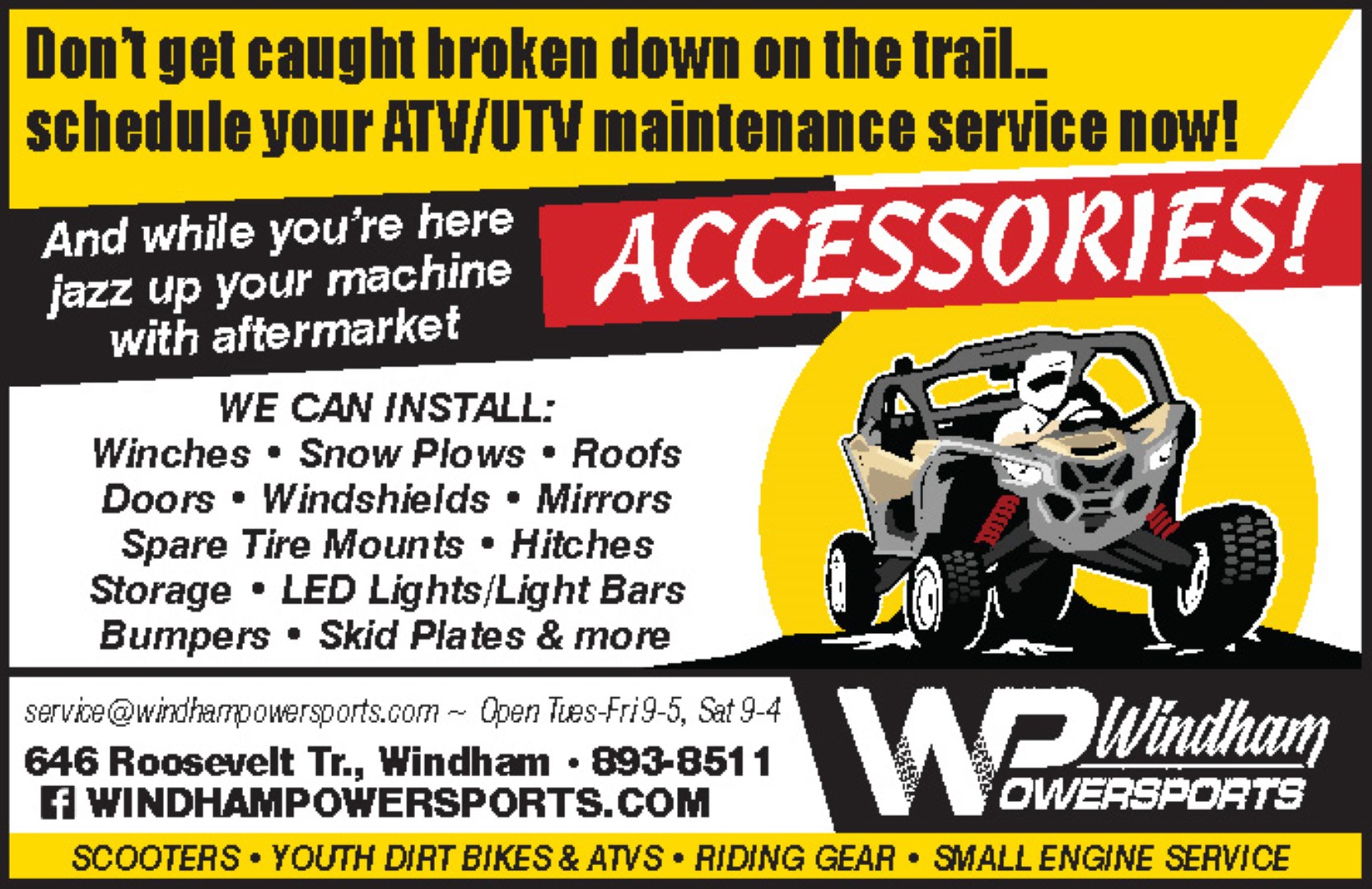 After high school, Cormier is planning to attend college but isn't completely sure what he wants to study. His weekly schedule is filled with lessons and activities in which he is involved. Four nights a week he is attending play practice at Windham High School in preparation to perform in the school's "Mama Mia" production.
He takes singing lessons and is in the process of completing a large sculpting for an art class. Once a week he can be found at Hannaford Supermarket stocking shelves. In addition to all of this, on weekends he spends hours working to complete his Eagle Scout project at Windham's Veteran Center.

"I'm not really sure what I want to do with my future," Cormier said. "I really like CAD and I'm hoping to take the Solidworks certification exams in the spring. Also, I like singing, performing and also art."

According to Joe Cormier, scouting allows a parent to build a bond with their child while the child is learning important life skills.
"Anything Lucas is doing, I'm doing," he said. "We are extremely proud of Lucas. While in scouting he has learned a number of important life skills. He has learned to budget his money. He has learned first aid skill and swimming skills and many other skills that will benefit him throughout his life."
The Eagle Scout designation is the highest achievement or rank attainable in the Scouts BSA program of the Boy Scouts of America. Since its inception in 1911, only 4 percent of scouts have earned this rank after a lengthy review process.
To earn the rank, Eagle Scout candidates must demonstrate Scout Spirit, an ideal attitude based upon the Scout Oath and Law, service, and leadership. This includes an extensive community service project that the scout plans, organizes, leads, and manages and gets approval from a scouting leadership committee.
Upon a final review of a completed project, Eagle Scouts are presented with a medal and a badge that visibly recognizes the achievements of the scout. Since its inception more than a century ago, the Eagle Scout rank has been earned by 2.5 million candidates.

Corrected email address for donations: contact Nicki Cormier on Facebook or email joe@ionnetworking.com.<