Maine wildlife photographer Diana Onaki captured this
image of a Belted Kingfisher bird while visiting the
Scarborough Marsh last week. PHOTO BY DIANA ONAKI
By Andrew Wing
With a rugged coastline that is actually longer than that of California, Maine is more forested than any other state. With that there are so many places for birds to hide, and wherever you go you can catch a glimpse of them depending on what you know. And while there are many secrets when it comes to birding in Maine, Emily Parker, a registered Maine Guide, knows there is adventure everywhere you look.

Parker went to Unity College where she studied conservation and wildlife and has always had a job that in some way, shape or form involved the outdoors. She has been hunting and fishing ever since she was a little girl, and she even learned how to shoot guns before she learned how to ride a bike. Parker started teaching classes at Sebago Outfitters in Raymond in the spring to ultimately teach about Maine wildlife and nature, and also give those who were there an introduction to hunting and the outdoors.
Maine is a beautiful state that is heavily forested and has a great many locations where birdwatching is at its best, but the area surrounding Sebago Lake, according to Parker, is one of the best places to birdwatch.
"The Lakes Region area of Maine is such a wonderful place to bird watch," said Parker. "There are a variety of birds from shorebirds to raptors to songbirds to duck species that you could never get tired of looking for new birds to see. Bird watching in Maine is a year-round activity and great for the whole family," Parker said. "The most active time of year is in the spring and early summer when most birds are laying their eggs."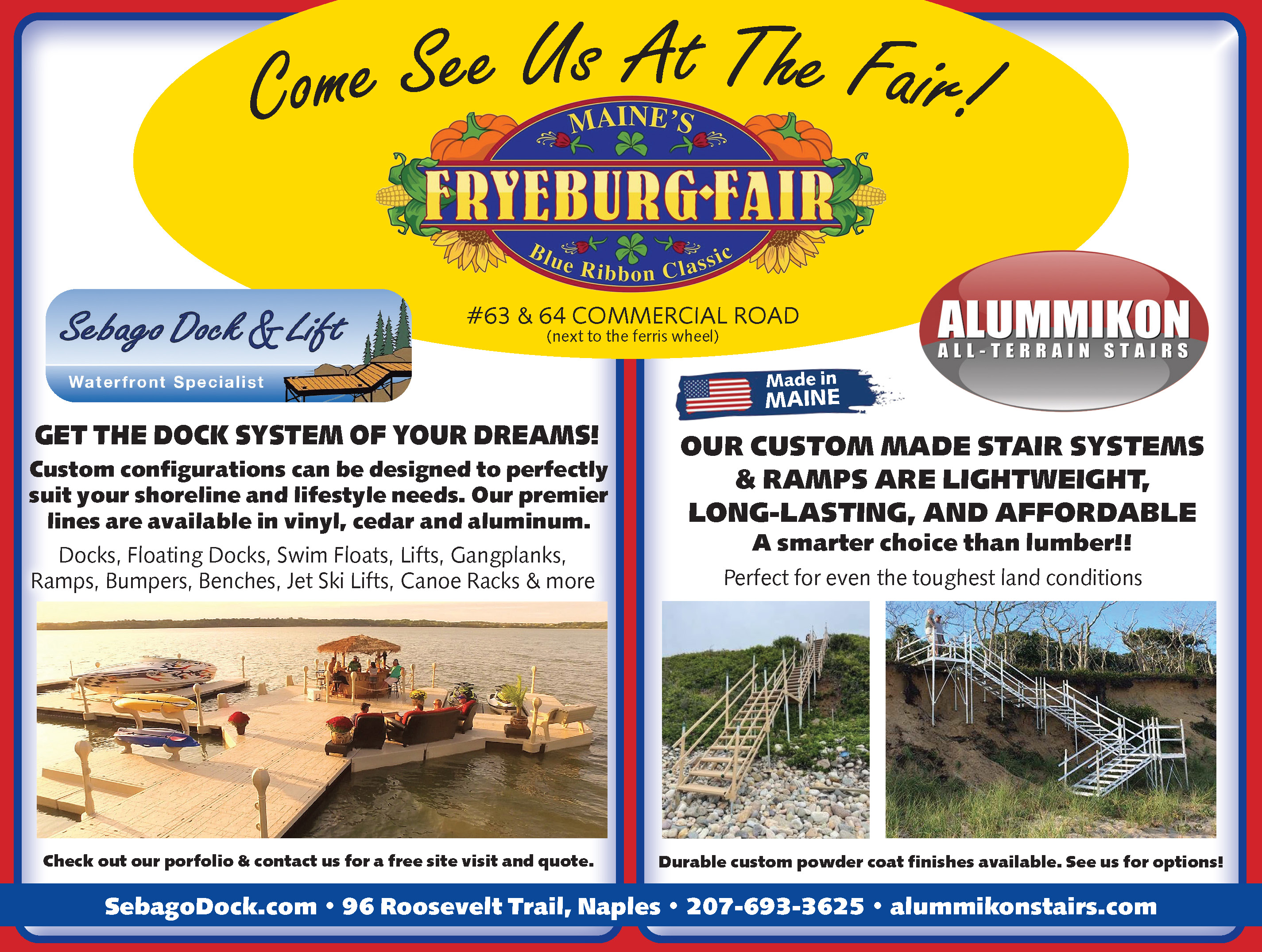 It's common knowledge that the black-capped chickadee is the Maine state bird, but Parker says, that it's actually not the most common bird one will see while birdwatching in the Lakes Region.

"Some of the most recognizable birds in the area to watch are the loons," said Parker. "Loons are common on Maine lakes. They usually lay one to two eggs between the months of May and June and the eggs hatch about six weeks later. Loons symbolize the beauty of nature here in Maine and are utilized in Maine iconic areas, such as some of Maine's license plates."

Maine's Department of Inland Fisheries and Wildlife calculates that right now there are about 292 different species of birds living in the state with many bird species undertaking long-distance migrations, such as shorebirds, while and others only traveling shorter and somewhat irregular seasonal movements. Department officials say that some species, like the ruffed grouse or wild turkey, are year-round residents of Maine with home ranges that are relatively small.

While the Maine lakes do serve as great places to bird watch, Parker suggests a local area in Raymond is probably one's best bet if they want to see all different kinds of birds in one setting.

"​​The Morgan Meadow Wildlife Management Area in Raymond is a great place to bird watch," said Parker. "This management area is 1,100 acres and about 100 acres of it are wetlands and marsh. This leaves plenty of space for any species of birds to inhabit the area. Birds you could see here include Eagles, puddles ducks such as Wood Ducks and Mallards, a wide variety of Warblers, Great Blue Heron, American Bittern, a variety of Rail species, and Louisiana Waterthrushes."

Parker also shared another great birdwatching spot if one was looking to expand their bird watching to outside of the Lakes Region area.

"The Scarborough marsh is also a wonderful place to travel to if you want to see a wider variety of birds," said Parker. "The advantage to the Scarborough marsh is there is also a large variety of saltwater species that live there."

She suggests that anyone who is really interested in birdwatching in the Lakes Region community should grab a series of books that will be sure to help them uncover some of the secrets to the Maine wilderness that was previously mentioned.

"For anyone who is really looking for something to do in the outdoors for the whole family, I would highly suggest getting the Sibley Guide to Bird books that were authored by David Allen Sibley," said Parker. "They are phenomenal and easy to read. I use it for all my bird identification. I would also suggest investing in a "life list." This is a comprehensive list of birds that you can purchase to check off every time you see a new species. It is fun for the whole family, and you could even keep track of all the birds by making a scrapbook of photos." <