The
Office of the State Treasurer recently released this year's updated unclaimed property list. Checking Maine's database for unclaimed property could pay off. Mainers lose millions of dollars in unclaimed property each year. These funds could be from unpaid wages, idle bank accounts or other sources and are considered lost or abandoned when an owner cannot be located. Visit
www.maine.gov/upsearch
to find out if you're one of many Windham residents on the list.
Windham Parks and Recreation have a fun snow tubing trip planned for kids in grades K-5 on February 21. FMI contact the Parks and Rec office
It's time to think about tax returns, and CA$H Maine might be able to help you with your filing. CA$H Maine is a collaboration of organizations across the state that work together to provide free tax preparation and other financial services for Mainers who meet income requirements. For more information, and to find out about services in the Windham area, visit
www.cashmaine.org
.
As winter continues, there are so many great activities to do in and around Windham. Our parks and trails are available year-round for all sorts of activities. The Parks and Recreation Department grooms cross-country skiing trails and even has snowshoes to lend, free to use, so you and your family can continue being active outdoors. They offer men's, women's and children's sizes.
Maine's 48 state parks and historic sites offer year-round recreational opportunities. Winter is a great time of year to walk the beaches, trek the woods and observe signs of wildlife - a tracker's paradise. Winter Family Fun Days and the Ski & Snowshoe Trailer offer families and outdoor enthusiasts ample opportunities to enjoy the outdoors. Make sure to visit the Maine Department of Agriculture, Conservation and Forestry's website for updates on these events.
Please don't forget to stay safe when snowmobiling and spending time out on the ice. Visit the Maine Department of Inland Fisheries and Wildlife
website
at www.maine.gov/ifw/ for safety tips and how to determine the thickness of ice.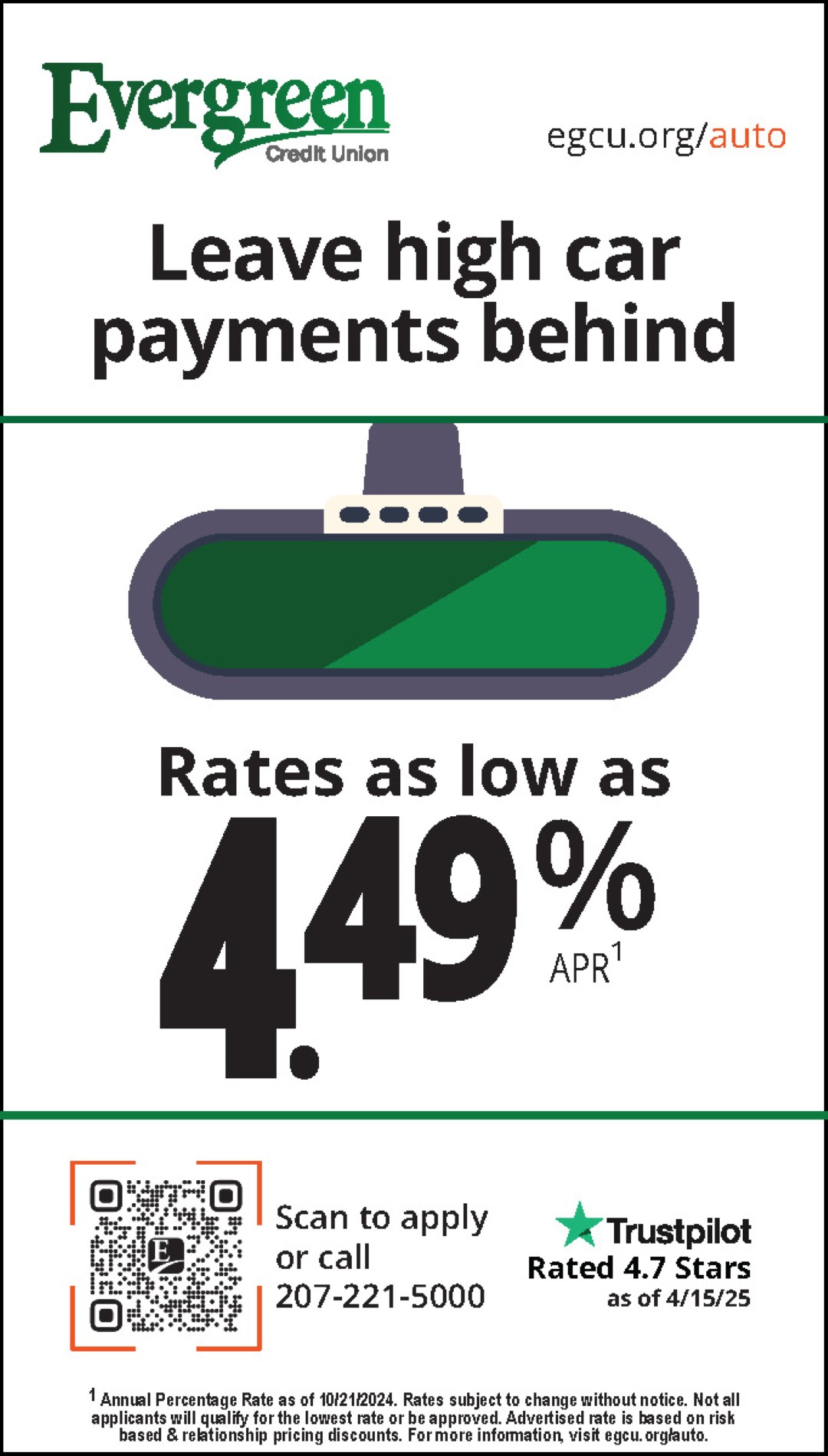 If being out in the cold isn't for you, the Windham Public Library has a number of events and programs open to all ages. Take a look at their
website
at
www.windham.lib.me.us
to find activities for the whole family. This month, promote childhood literacy in Maine with the #ReadtoME challenge. The simple act of reading aloud to a child in your life for 15 minutes a day can put him or her on the path to high literacy achievement.
It is an honor to continue to serve as your state representative. As always, please feel free to send me a letter at 166 Albion Road in Windham, call me at 892-6591 or email anytime at
mark.bryant@legislature.maine.gov
.
I hope everyone has a safe and happy holiday season.
Rep. Mark Bryant serves in the Maine House and represents part of Windham. He serves on the Committee on State and Local Government and the Committee on Transportation