One of the PowerServe projects from last year
Windham and Gorham high school students and faculty, as well as area community members will participate and volunteer in the third annual PowerServe Event, serving area organizations and individuals who need assistance with various tasks. The event will take place on Memorial Day, Monday, May 28 with the hands-on projects beginning at 1 p.m. and ending 5 p.m. alongside a BBQ for all involved.
The first PowerServe Event began initially as a one-time occurrence in the spring of 2016 to honor a high school student who had passed away. In a previous interview Genevieve Delano, student director of PowerServe and who is now a senior at Windham High School, said that there were many requests for the event to happen on an ongoing basis. "One hundred percent of the people we got survey results from [in the first year], wanted to do it again," Delano said in that interview.
PowerServe is not a fundraising event. "It is not about raising funds," Delano stated recently. "It is a tangible way to bring students and the community together. In 2016 we had 292 volunteers and 18 projects; in 2017 we exceeded our goals with 21 project teams serving the community."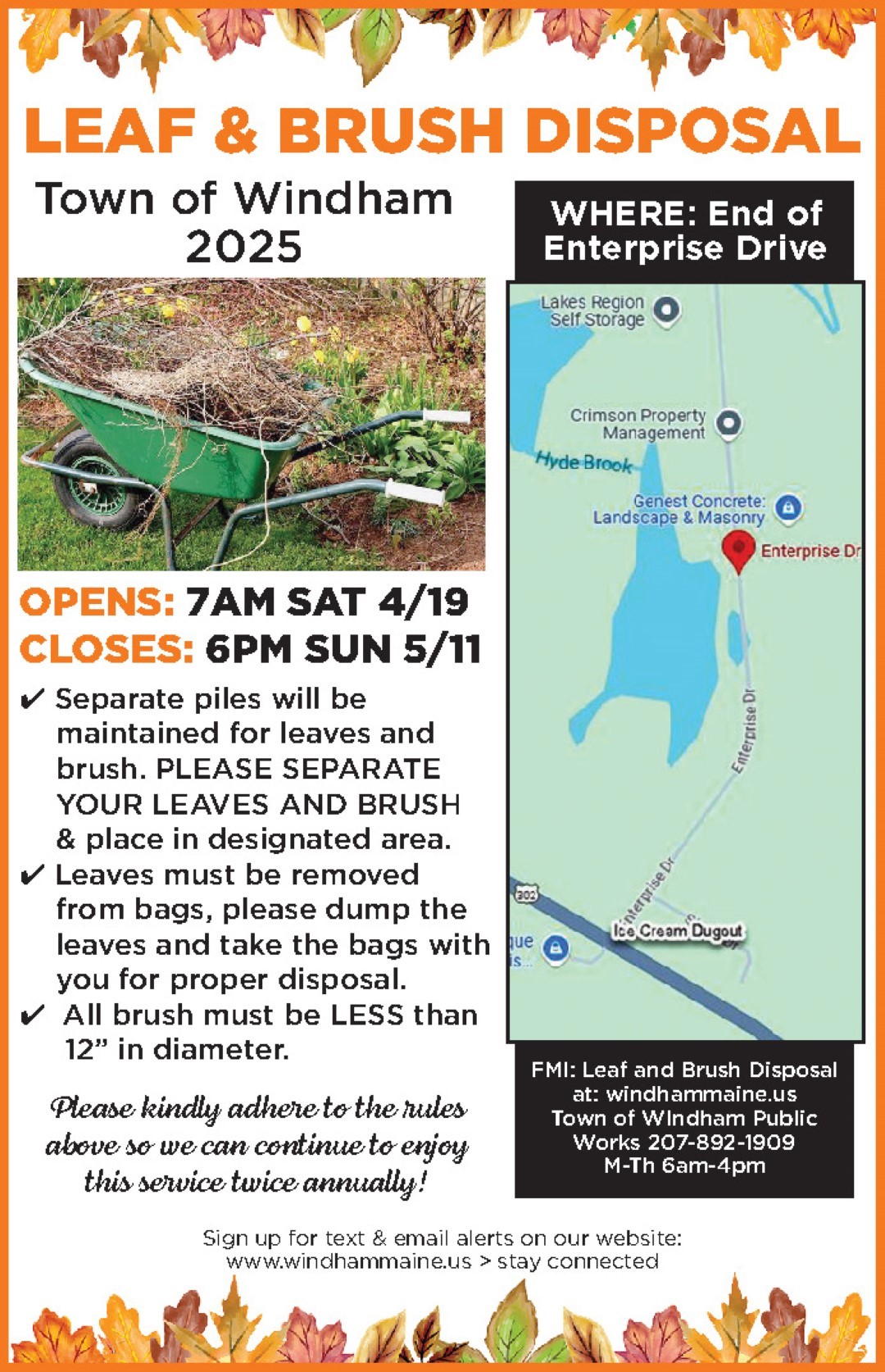 Last year, those who participated in PowerServe provided yard work, painting, cleaning, small scale buildings projects, as well as lawn upkeep at area parks and at community schools. The following individuals and organizations were recipients of the PowerServe efforts: Windham Library, Windham Historical Society, the Karsten family, the Dickinson family, the Boucher family, Village Green, Windham Police Station, the Gregoire family, the Levigne family, Manchester School, Black Brook Preserve and local cemeteries.
Presently, PowerServe is no longer accepting additional projects for this year but they need more volunteers to complete all the tasks they have planned. "
The more volunteers we have, means the more of a difference that we can make," Delano said. "And the first 200 people, who sign up, get a free PowerServe T-shirt."
Not only will an individual experience the positive feelings that come from serving others but they will have the opportunity to make connections with others in the community. "One of the most amazing things to witness is how the students interact with community members," stated Windham High math teacher and one of the founding members of PowerServe, Erin Abbott. "I love watching how everyone in the community comes together to do good. Everyone seems to find a connection in some way – with people they don't know. It's the coming together of a small-town community that makes PowerServe so special. Even spring sports teams like to take part. It is an amazing experience."
Abbott appreciates the students' efforts and their level of responsibility. "It's cool to see the students accept this level of commitment and leadership in a cause that is greater than themselves," she stated.
Although PowerServe has served the Windham High as well as the Windham Middle and Manchester School campuses, Raymond Elementary and Jordan-Small Middle School grounds are on the list in the future. "It is our goal to offer and expand services to the Raymond school campuses next year," stated Abbott.
But, perhaps above all else, it is important to mention that one of the student co-founders of PowerServe, Delano, will be stepping down as student director. As a senior at Windham High, she must move on to greater and grander things.
"She has worked really hard with the help of her friends," Abbott said of Delano's PowerServe efforts. "She has reached out to local business, [to] recruit club members and other organizations to make PowerServe a success."
PowerServe is sponsored by Young Life Sebago; a Christian based outreach to teenagers. To be a sponsor of this event or to volunteer for PowerServe and make a difference in the community, sign up at no cost at
www.sebago.younglife.org
.
As the PowerServe mission suggests: "Care boldly. Serve strong."