In March 2018, "Discovering Water," a book created by students at Windham High School in collaboration with teachers and the Portland Water District, was released in digital format.
Windham High School seniors Libby McBride and Mandi O'Connor were the iBook Student Leaders for this venture.
"Discovering Water" was created in print form by students in Jeff Riddle's Earth Science class a few years ago. The book was distributed to all 6th grade science teachers and middle school librarians in the Sebago Lake Watershed and within the Portland Water District service area in southern Maine.
In 2016, Mr. Riddle sent out a call looking for students interested in turning the book into a more interactive learning experience. Both McBride and O'Connor responded to that call – and were the only two students to see the project through to the end. Many other students were involved in the brainstorming process, but either graduated before the book was completed or dropped out along the way.
The girls both said they learned many important skills that went far beyond learning about the science of water. McBride said she didn't initially see herself as someone who would be involved with a technology project. "I'm so glad I have stuck with it, because I feel much more comfortable with technology, and with joining things I don't already know and stepping outside my comfort zone," she said.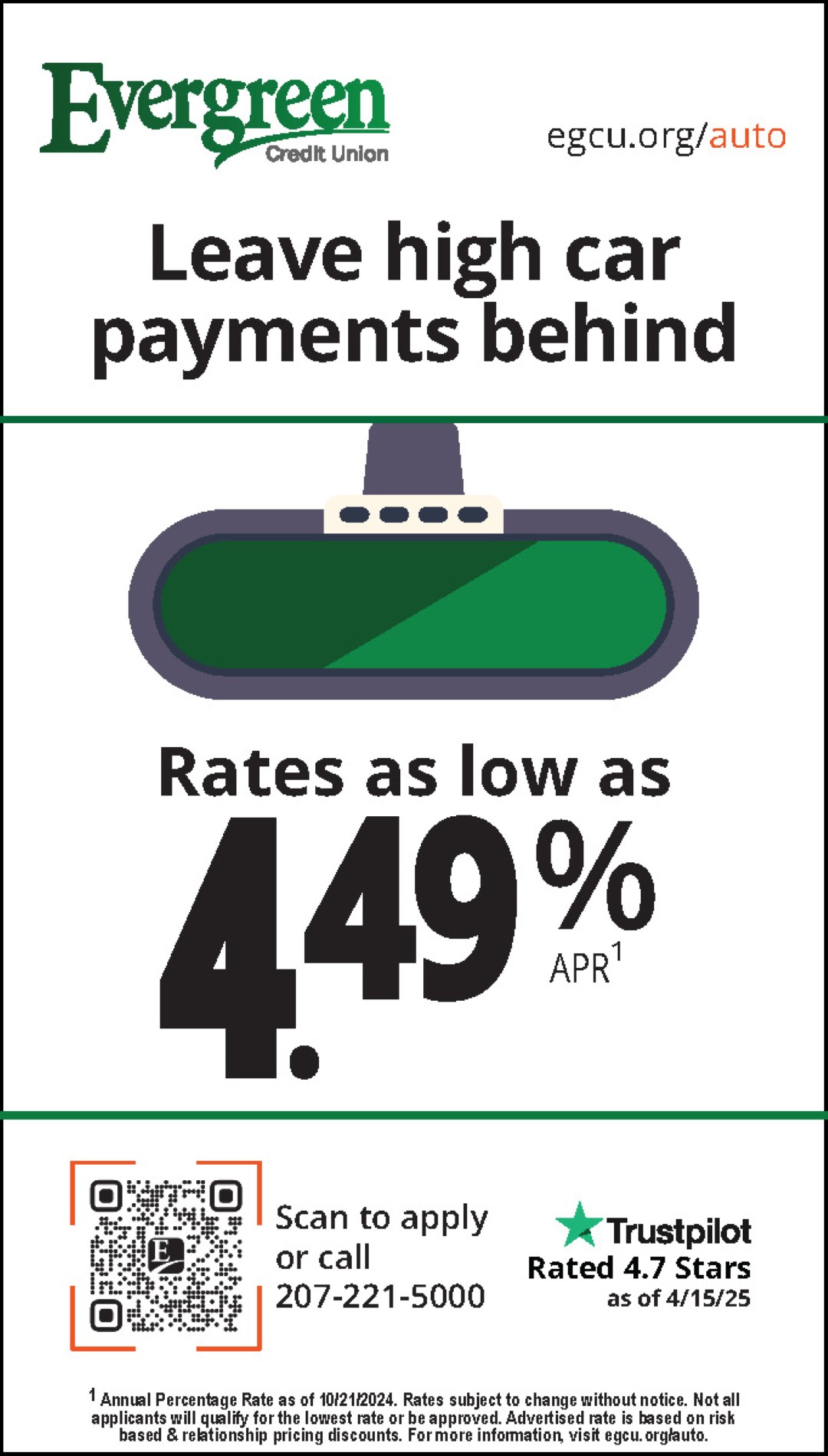 O'Connor said, while she thought you had to be science or art oriented to participate, she realized that commitment, persistence and perseverance proved to be more important skills than simply knowing the subject. And learning the art of collaboration was another valuable skill.

McBride added that they also learned a lot about working on a more adult level. "This project wasn't just a school project that you turn in and move on," she said.

Even after the iBook was complete, there was more to do, including creating list serves and learning how to market a product.
While there were many ambitious ideas during the brainstorming phase, O'Connor and McBrideended up keeping it a little simpler, adding videos and review questions to each chapter. "Less is more sometimes," said O'Connor. "I think if we had done everything [we thought of] it would have been very overwhelming, especially because they have the book that was supposed to go along with it."
McBride said the iBook provides teachers an opportunity to go more in-depth with the learning.

"It's a very multifaceted approach towards education. It's not just having a teacher read from a textbook, but it's also being able to interact with technology," she said.

The iBook has many attention-grabbing features, and students can quiz themselves and move at their own pace.
The adults involved allowed the students to take the lead, while being on hand to support and collaborate.

"It's been a very student-led process," said McBride, "but the teachers have been phenomenally helpful and supportive."
"I think they figured out the balance between letting it be student led, students running it, and helping and being supportive," O'Connor added.
Although the book is Maine focused, the information can be relevant to anyone. The iBook shows students how the information is relevant in their lives, particularly for those in Maine or New England, O'Connor said. "It brings them into the story and not only teaches them but encourages them to be active in a community they care about," she said.
The girls did not earn credit or volunteer hours for their participation, but they both feel like working on it will help them in their future. "While this kind of project-based learning is a big thing in magnet schools or private schools, you don't see a lot of it happening at public schools," said McBride. "I think it's worth noting that we'll have graduated Windham High School already being published."
O'Connor said she hopes that both Windham High School and other area schools can be inspired to work on similar projects that go beyond the local school community. And, she said, it doesn't have to be science based; an iBook could be created for many subjects.
"There are so many opportunities for similar projects for middle school students - or whatever age range - to connect their learning to something in the real world," McBride said.

"I think [that] is really important because that's when they start to be involved with the rest of the world and understanding it."
"Discovering Water" is available as a free iBook as well as an interactive flipbook. The book covers topics such as the water cycle, water pollution, water quality testing, and stewardship.
The iBook can be downloaded for free on in the iBook's Store on all Apple products or accessed as an interactive flipbook at
www.discoveringwater.org
.