Bob Clark's 10th poetry display can be viewed in
April during National Poetry Month at the
Windham Public Library. SUBMITTED PHOTO


By Elizabeth Richards
Bob Clark's framed poetry display was ready to go in the Windham Public Library last April, for what was to be his 10th consecutive year, when the library closed its doors due to the global pandemic. This year, the library has reopened, and Clark's 10th poetry display can be viewed in April during National Month Poetry.
Clark started writing poetry in high school and continued in college, publishing pieces in campus literary publications. After time in the Peace Corps and a career as a Spanish teacher at Gorham High School, Clark began writing poetry again around the year 2000 as retirement approached.
In 2010, he began displaying his work in local libraries via framed poetry that is sometimes accompanied by illustrations. For the past several years, Clark has also published a booklet for sale. Each of these booklets is now included in the library collection.
This year's display includes new poems as well as several that appear each year, Clark said. The theme, Tourmaline, was chosen to highlight a natural product of Maine that is valuable in both its natural state and when used to create jewelry, Clark said. The booklet cover will feature an image of raw aggregated tourmaline with finished products on either side.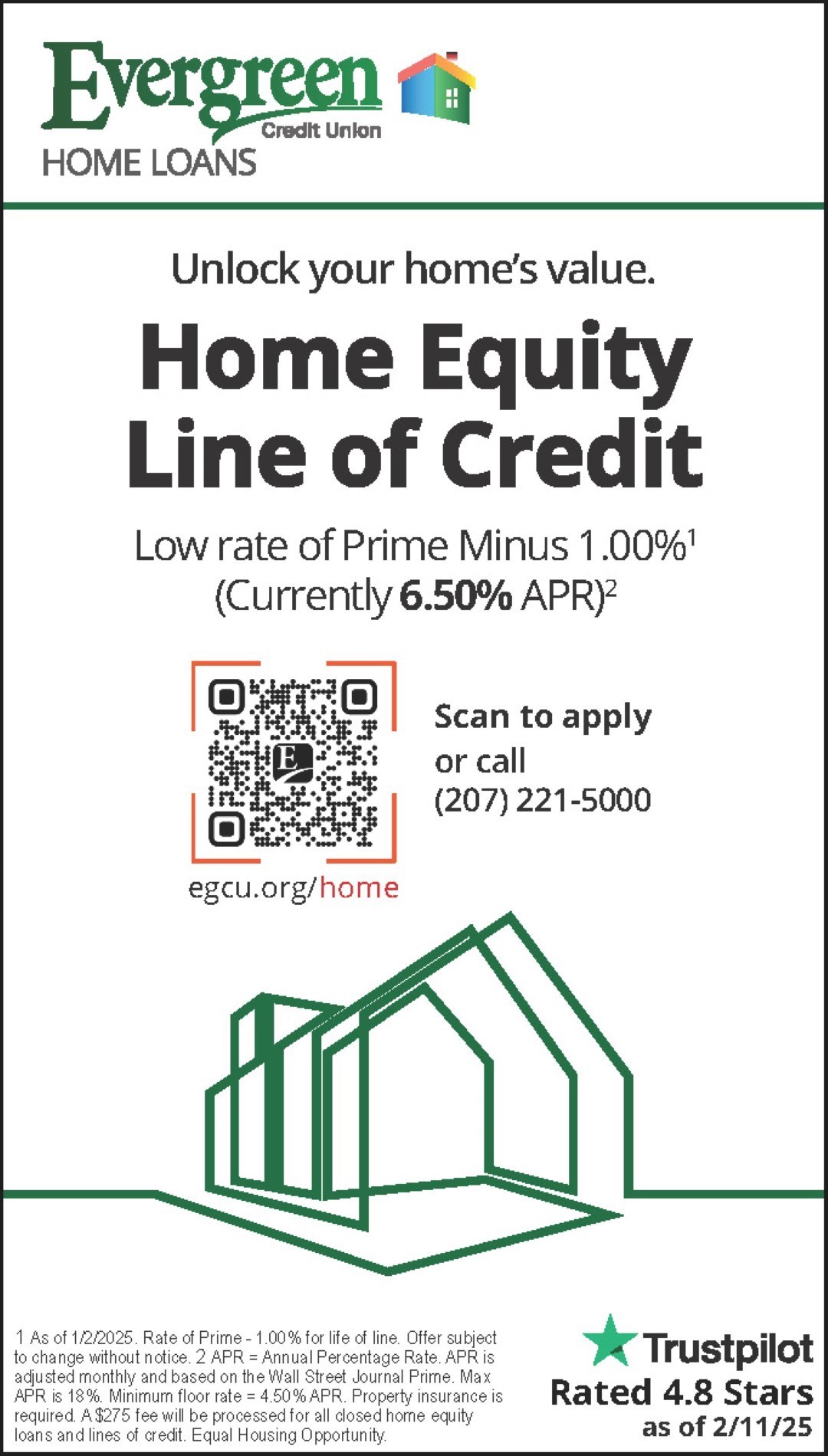 In his 2021 display notes, Clark said his poetry allows him to observe, perceive, and communicate something of lasting worth, similar to the way raw tourmaline becomes jewelry.

"The attempt becomes one of organizing and "polishing" an idea that might otherwise lay dormant as single words scattered throughout pages of a dictionary," he wrote.
He said he begins with the natural state and brings a connection to the human experience. "I lay the landscape, then make a human connection so you're really there with me for a touch of humanity," he said. "It underlines the human character and makes a connection to the natural world."
Covid-19 has had an impact on his work as well, Clark said, though he hasn't written directly about the pandemic. The poems selected for this booklet reflect the uplifting idea that in tough times, support is all around. "The 2020 Covid-19 Pandemic continues to cause profound difficulties. At the same time though, it is uplifting to notice abundant concern for others and unending rescue measures that continue daily. The reality that 'we are all in this together' and that 'together we win' applies as we 'share and share alike' in progress," he wrote in his display notes.
Tourmaline includes selections from his books The Hitching Post and Tenerife Island, Clark said. "Readers will find poems that mention expressions of faith, resilience, and the shared, natural joy of positive outcomes," he wrote.
Clark's work will be on display for the month of April during library hours. <