Andy Young, a columnist for The Windham
Eagle newspaper, will appear at an event
promoting his new book 'Work(s) in
Progress' from 1 to 3 p.m. Saturday, Sept.
17 at Sherman's Maine Coast Book Shop
in Windham. PHOTO BY WILLIE YOUNG
By Masha Yurkevich
There are many ways different people in this world use their free time; some enjoy taking walks, some enjoy working on cars, some enjoy cooking. And then there is a pastime that is out of this world: reading. People who spend time reading spend time in a different world; each book is a different planet, a different society. For those interested in meeting authors and having them sign their new books, Sherman's Maine Coast Book Shop is hosting free author events throughout this month with another set for Saturday afternoon at its Windham store.

Columnist Andy Young of The Windham Eagle will be on hand at Sherman's from 1 to 3 p.m. Saturday, Sept. 17 to meet the public and discuss his new book which will be available at Sherman's.

Young lives in Cumberland and is a Kennebunk High School English teacher, as well as a columnist for The Windham Eagle newspaper and other papers around the state. He has previously been a sportscaster, a high school coach, and a Peace Corps volunteer. His second book of essays was released earlier this year and he will be signing his second book of essays, "Work(s) in Progress," a collection of thought-provoking and relatable essays that cover an array of topics including sports, travel, and other life events spanning the Maine and New England area.

Noah Ford is the Book Events Coordinator as well as a book buyer for Sherman's. He was hired last year as a bookseller in the Topsham store and was the store manager in Topsham through the holidays and the beginning of 2022. After that, he transitioned into a buyer role where he works with publishers to determine which books to bring into the stores each season. Today, he works on buying books, buying gifts, scheduling book events, posting to their social media accounts, and helping stores out as they need him.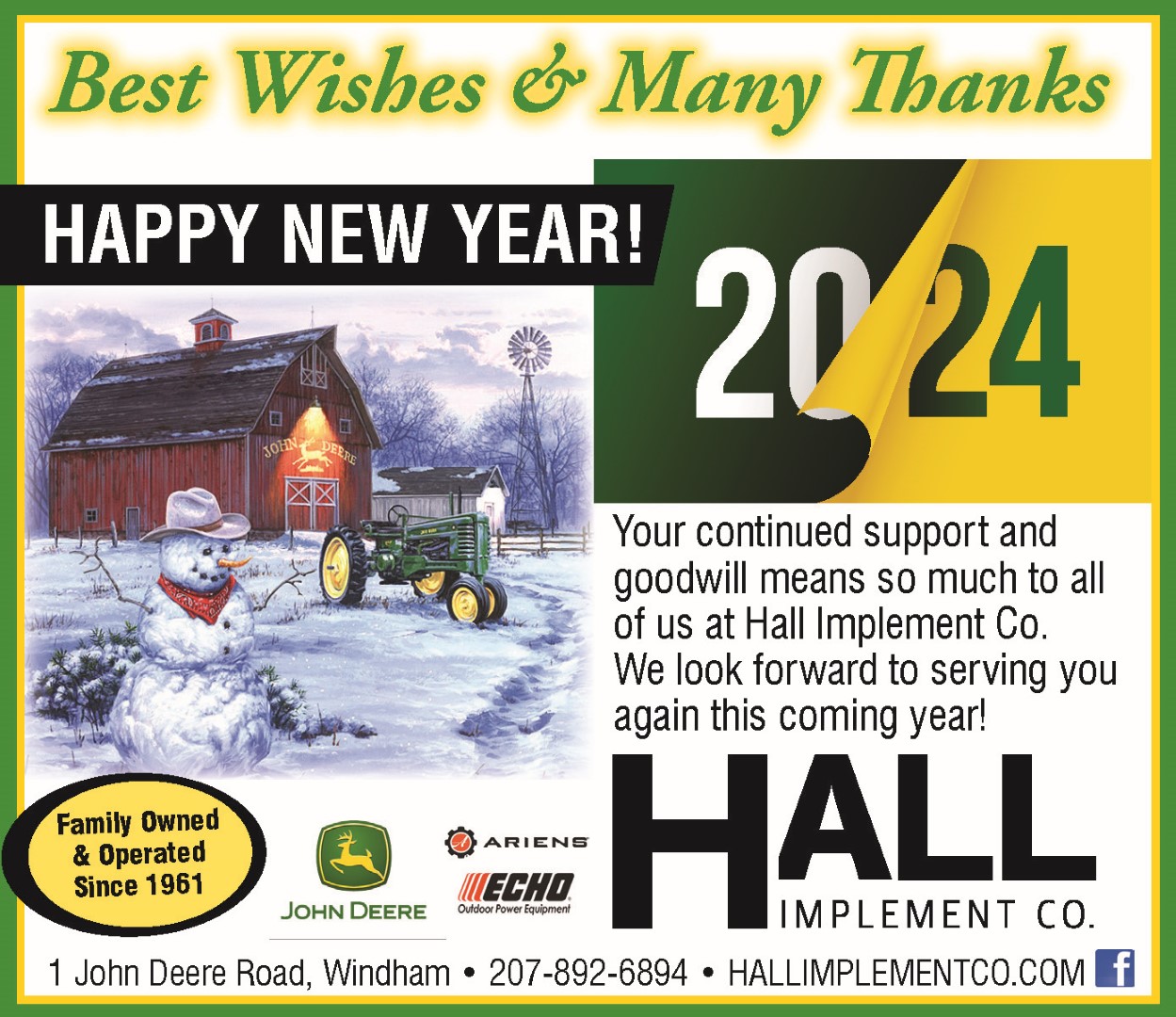 Besides Young, Ford also said he was excited to bring several other authors to Windham earlier this month. Author Robert Spencer appeared at the bookstore on Sept. 10 and Amanda Davis was there Sept. 11.
According to Ford, Spencer currently lives in Waterford and writes primarily historical fiction, which all take place in Maine. Davis lives in Massachusetts and is an author, artist and teacher. Her poetry and illustrations appear in the Writers' Loft Poetry Anthology, Friends and Anemones: Ocean Poems for Children (2020). She is the recipient of the 2020 Ann Whitford Paul-Writer's Digest Most Promising Picture Book Award and has over 10 years of experience as an art educator where she was selected as Massachusetts Secondary Art Educator of the Year.
"These events are great opportunities for the community to get to know authors who either live in Maine, frequently visit Maine, or love Maine," says Ford. "It is a great way to support local and regional authors and to support a local independent bookstore at the same time. You also never know what kind of lasting impressions or connections you can make with an author."
He said participants have a chance to engage with an author about their craft at these events, discuss their book and chat about any expertise they have on their respective subjects. It is also a great opportunity to discover a new book that you may not have discovered otherwise.
Spencer's appearance had him signing his three books: "Prospects," a historical novel set in the early 1900s and inspired by the discovery of tourmaline in Maine follows a small community of miners; "The Spinster's Hope Chest," a novel that follows a woman from Waterford beginning in the 1860s as she navigates familial challenges and pursues a business career during a time when women were mostly kept from the workforce; and his newest book, "Francena Hallett's Heart," a novel that follows the same characters of "The Spinster's Hope Chest," and brings a conclusion to the intense, vengeful relationship between the main character, Lizzie Millett, and the mysterious Aphia Stevens.
Davis appeared to present her award-winning picture book, "30,000 Stitches: The Inspiring Story of the National 9/11 Flag," which tells the true story of the American flag that flew over Ground Zero in the days after 9/11, becoming torn and tattered and later traveled across all 50 states to be fully restored before returning to New York as a symbol of unity and hope.
"As the year goes on, the community can look forward to many more events in the future," says Ford. "We are hoping other creative minds in the area will look to us as a place to connect with others and reach a greater audience in the community. We hope to see familiar faces and meet new friends at these events." <