Editor's note: This is another in an ongoing series of Windham and Raymond town employee profiles.

By Masha Yurkevich
Everybody has their place; a place where they know that they are welcome, where they know that they can serve those around them, where they feel like in a second home. The most important part is to find this place, to find this welcoming community where each laugh and smile never ends. For some, this place is harder to find than it is for others. But for Tianna Burton, this place found itself and never left her.
Tianna Burton has been teaching at Windham
High School for 15 years and says she loves her
job, especially making connections with her
students. SUBMITTED PHOTO
Burton is the World Language Department Co-Chair, a Spanish teacher, Co-Advisor of Student Council, and Co-Advisor of the Social Justice League (SJL) at Windham High School. She is also a member of the district Diversity Equity and Inclusion committee (DEI) and a member of WHS's Equity Response Team.
As department co-chair she attends weekly meetings with building administration and leads department work on curriculum design, goal setting, and standards-based assessment design. As advisor for student council and SJL, she works closely with students helping connect them with resources that they need to get their many initiatives off the ground. These initiatives include a prom attire drive, student spirit weeks, school community building activities and professional development presentations for district staff and students.
As a member of the DEI committee and the Equity Response Team, she attends professional development conferences and meetings with both building and district administration working towards various goals in their strategic plan and supporting fellow teachers in this important work.
Burton was born in Akron, Ohio and moved to northern Maine at the age of 9. She graduated from Presque Isle High School, then graduated with honors from Boston College with a Bachelor of Science in Political Science, and she earned her Master's in Education from the University of Southern Maine. In the middle of all that schooling she also was a Peace Corps Volunteer in Paraguay, South America.
"In my work as a volunteer in South America I taught English, health, and nutrition at my local high school," says Burton. "I worked with a group of farmers on crop rotation, the importance of green manures, switching to sustainable farming practices, and beekeeping. I formed a women's group to study small animal husbandry and gardening and connect women with area resources to help make their farms and ranches more self-sustaining. I also formed a youth group that tackled health, nutrition and safety issues in their village and surrounding communities. They created vaccination clinics for pets to stop the spread of a deadly virus killing cats and dogs throughout their country. They learned about hygiene and nutritional practices to improve the lives of area youth and taught throughout their village. This experience made me consider teaching for the first time."
When she returned stateside after nearly two and a half years, she entered the Elementary Teacher Education Program (ETEP) at USM and devoted herself to becoming a teacher full time. She did her student teaching at Windham High School 15 years ago and never left.
"I think many people think we come here, and our job begins and ends with teaching our subject," says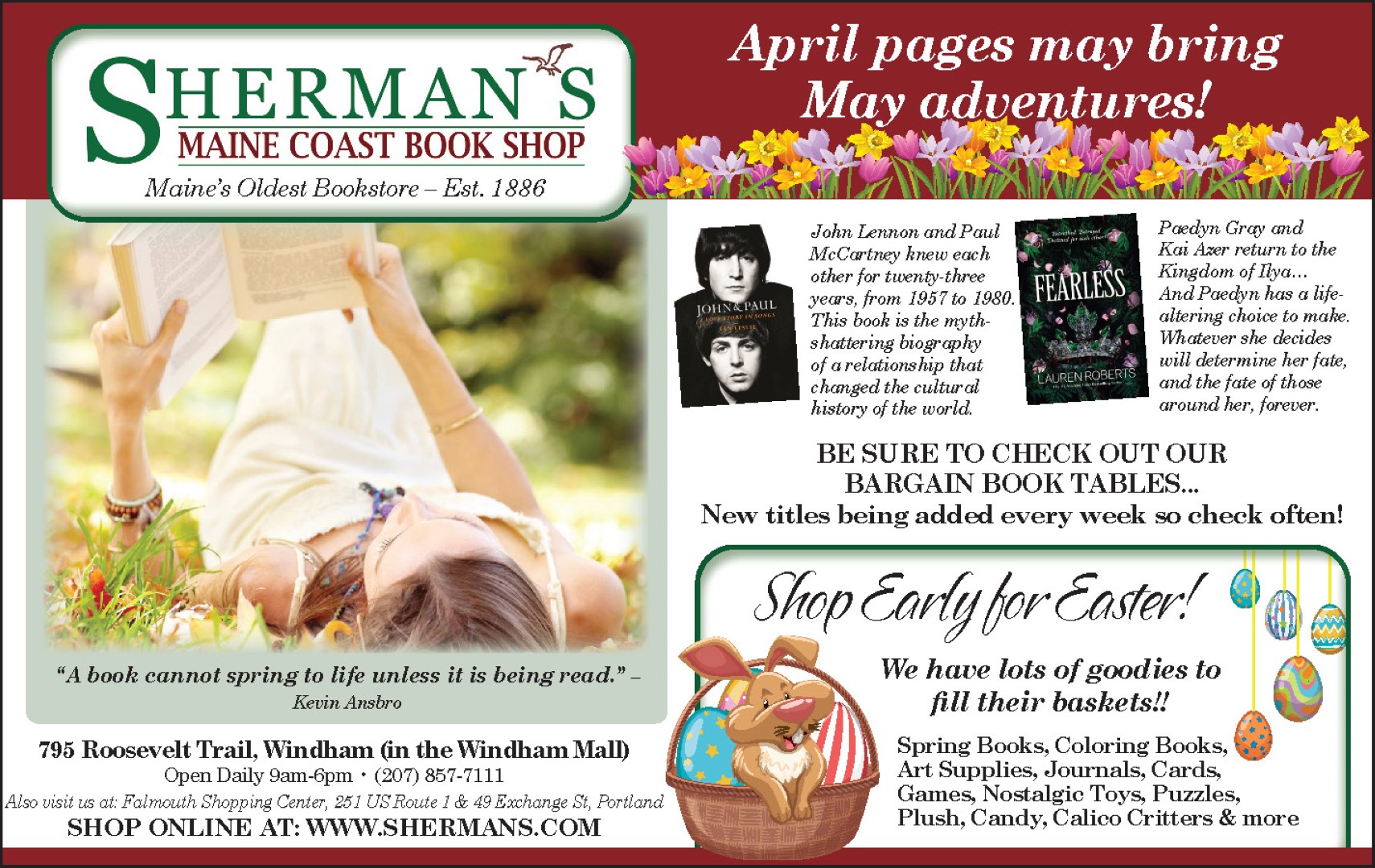 Burton. "It's kind of funny to me because students don't want to - and won't - learn from someone they don't think cares about them. Like the motto 'connect before you correct' students are more engaged in their learning and more successful when they know that their teacher cares about them and their learning."
Recently, there have been some negative narratives about teachers making the rounds. Burton says that this has been the most challenging part of her job.
"We went from being heroes at the start of the pandemic to being vilified in the past year for a multitude of perceived reasons," she says. "Teaching is a challenging job. I have 23 kids in a class and no two of them learn best the same way. I have to be a 100 different people in a day to meet the needs of my 100-plus students. It is an exhausting and often thankless profession that people do because they love kids, education and hope to have a lasting and positive impact on future generations."
Throughout her years of teaching, Burton says that the most important thing she has learned is to foster an environment where every child feels welcome and safe enough to devote themselves to their education.
"I want my classroom to be a space that students are wholly themselves, curious and eager to learn, share ideas and interact with their peers in a way that is respectful and builds community," says Burton. "I love being able to see all my students faces and recognize them when I see them around town! I have been working with a lot of other teachers in the district on various projects and there is an overwhelmingly positive and hopeful spirit throughout our district. We are all excited for a little more normalcy in this school year and more frequent opportunities to cheer each other on from the sidelines, do more group focused and hands on learning, and just generally celebrate each other's wins." <