Often referred to as ELOs, Extended Learning Opportunities are personalized community-based programs that provide hands-on career exploration options outside the traditional classroom setting. ELOs are a unique mixture of academic study and experiential learning that increases job and social skills while at the same time developing relationships within the community through internships, apprenticeships, job shadows, and volunteer opportunities. At Windham High School, this program currently provides students with .5 elective credits.
WHS senior Greta Paulding, left, participates in an ELO
review meeting with her mother, Heather Paulding,
Town Engineer Mark Ariente, Assistant Town Manager
Bob Burns and Windham Economic Development
Executive Director Tom Bartell. Paulding was an intern
for WEDC this past summer.
PHOTO BY LORRAINE GLOWCZAK
"Although Windham High School (WHS) has offered some form of ELOs through independent studies, the ELO program expands opportunities for all students," said Lorraine Glowczak, Director of Community Connections for RSU 14 who also acts as the ELO Coordinator for WHS. "It provides more equitable educational options surrounding a student's interests, skills and needs. Just as importantly, ELOs provide workplace skills and career development."
Glowczak said that ELO programming has been integral to New Hampshire schools since 2005.
"Studying and observing the programming success of the NH schools, educators in Maine have been slowly adopting ELOs in a few surrounding districts since 2013, such as Portland, South Portland, Sanford, Scarborough, and Freeport," she said. "As a result, WHS started planning to begin their ELO programming for the 22-23 year in the fall of 2021. But when an opportunity from the Maine Department of Education (DOE) and JMG was announced in the spring of 2022 to help finance a statewide initiative, WHS decided to participate."
Funding to support a statewide ELO initiative was made available through grants awarded by the DOE as part of a $25 million Maine Jobs and Recovery Plan.
"WHS applied for and was awarded $132,800 ($66,400/per year) grant funding to help successfully implement their ELO program," Glowczak said. "The funding received supports stipends and wages for some unpaid internships, administrative costs, travel and training for both students and staff, as well as personnel reimbursements (content specialists) for time spent outside their classroom day."
Glowczak said that JMG, a statewide nonprofit and longtime partner of public education, provides access to ELO coaching, standards-based content, and a learning management system to all publicly funded Maine high schools, including grant recipients.
"JMG is proud to support student-centered strategies to offer experiential-based learning opportunities based on students' interests and aspirations," said Samantha Brink, JMG's Vice President of ELO. "This two-year grant is providing schools with an opportunity to create sustainable practices to offer multiple pathways for students to earn credits while participating in meaningful career exploration."
WHS Assistant Principal Vanessa Michaud, who leads the WHS ELO team, said that RSU 14 believes in and supports multiple pathways to graduation.
"We encourage students to explore various learning experiences, including outside-of-school options," she said. "ELOs offer one of the many alternatives at WHS. We are proud of all of our students and have currently highlighted those who have chosen to participate in the early stages of ELOs."
Michaud is referring to a recent presentation to the RSU 14 school board about the new rollout of the program at WHS. Current seniors Masha Yurkevich and Greta Paulding spoke about their experiences as ELO students at a recent school board meeting.
Paulding, whose ELO internship in Civil Engineering with the Town of Windham's Economic Development Corporation (WEDC) this past summer, shared her story at a board meeting two weeks ago.
"When I started this job, I wanted to be a civil engineer," she said. "That career path still interests me, but I realized that the in-depth engineering side of things, the math and physics of a project, is less interesting to me than the big picture. Don't get me wrong, we certainly need math and physics, but I'd rather focus on the human impact. Going forward, I think civil architecture, which focuses on the design of buildings rather than the intricacies of traditional engineering, will be a better career choice for me."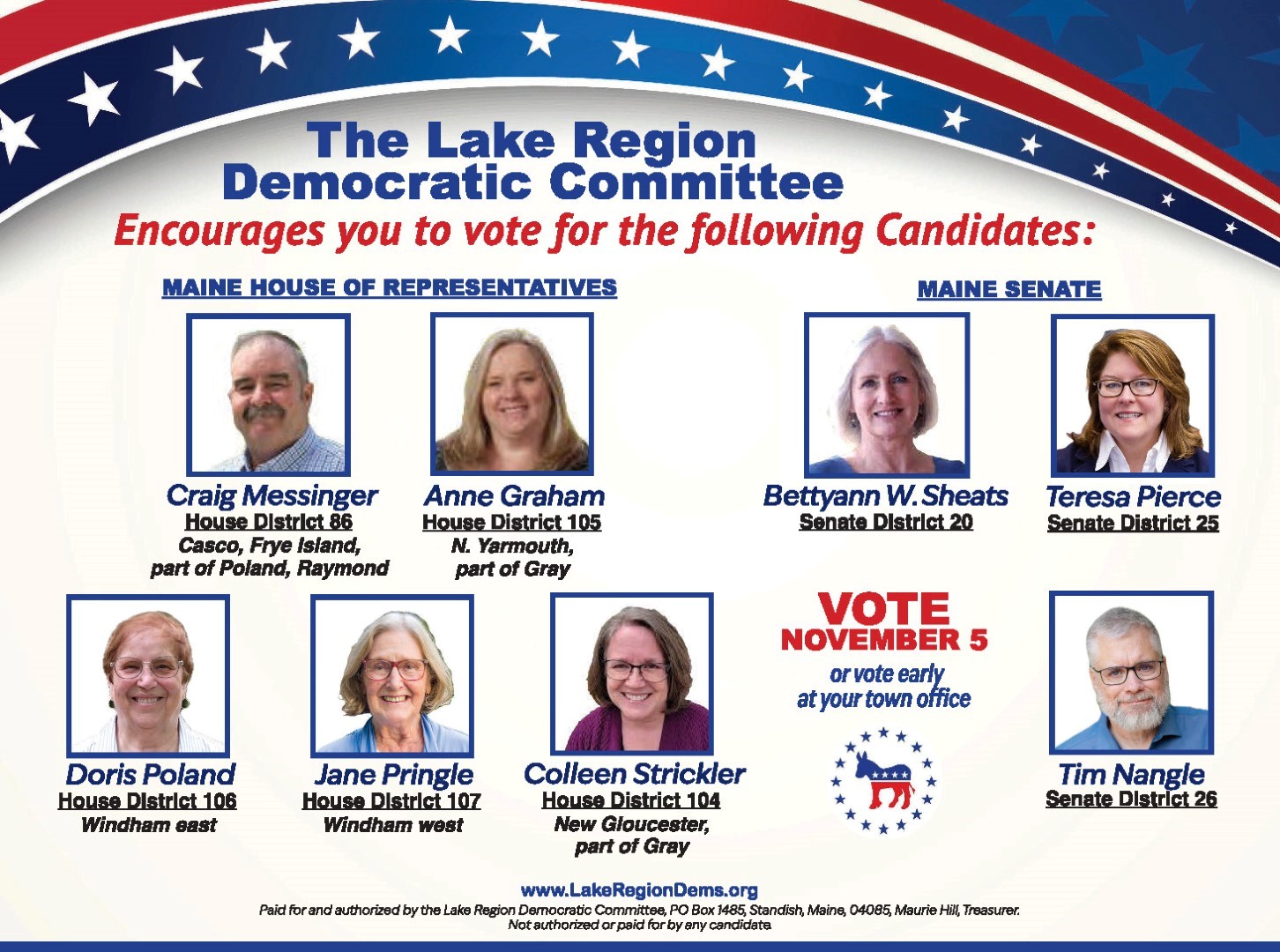 Paulding also said that with this ELO, she was able to experience what working in her chosen field is actually like. WEDC Executive Director Tom Bartell was exceptionally pleased with Paulding's work and offered her a part-time job that continues today.
"The knowledge I gained helped me to sharpen my view of my future and set my sights on a career I can use to make a difference in my town and beyond," she said to the board.
Yurkevich, whose internship was with The Windham Eagle newspaper, told the board that if it were not for her experience at the local newspaper, the chances that she would have discovered her love for journalism would have been very slim.
"While I have much to learn, I have discovered something that I love to do; something that can potentially be a career for me," she said. "Having a strong understanding of journalism and writing will help me in whatever I choose to do in the future."
Ed Pierce, the managing editor of The Windham Eagle newspaper, was also pleased with Yurkevich's work and offered her a freelance writing position, and she still writes for the paper today.
The fall semester ELO programs include boat building through Sabre Yachts in Raymond, Architectural Engineering through Delano Architecture based out of Saco, filmmaking through Voices of Hope (to air on Maine Public Television in February), and blog and ghostwriting opportunities through Fluky Fiction based out of Rockland.
For more information about WHS' ELO program, contact Lorraine Glowczak at
lglowczak@rsu14.org
<