Editor's note: This is another in an ongoing series of Windham and Raymond town employee profiles.

By Ed Pierce
If nurses are the heart of healthcare, then Gail White is certainly one of the foundations for student well-being and success at Windham Middle School.
Gail White is in her fourth year of service as the school nurse
at Windham Middle School and she also is co-district
coordinator for nursing for RSU 14 with Karen Joly.
PHOTO BY ED PIERCE
White serves as the WMS nurse, and is co-district nurse coordinator along with Karry Joly, the Windham High School nurse. She's in her fourth year of helping students feel better at WMS and her duties involve much more than merely assisting students when they become ill during class.
"My job is to help promote a healthy environment for students to be able to learn," White said. "I help with urgent health needs; administer daily meds to students; assist students with managing chronic illness like diabetes, asthma, food allergies and seizures; obtaining and updating immunizations, perform state mandated vision screenings; organize vaccine clinics; and monitor the Maine Center for Disease Control for current outbreaks and updates."
Her first year ended with the start of COVID-19 in March 2020 and since then, White's role at the school has been amplified.
"The best part of my job is watching kids grow in their 'tween' years from sixth graders to more independent eighth graders," she said.
According to White, the most challenging aspect of her role as WMS nurse is finding a balance between getting students what they need physically, mentally, and emotionally while they balance home, school and sports.
"A lot of people think that I just 'put Band-Aids on boo-boos' at my job. Yes, I do go through a ton of Band-Aids, but it is much more complex than that. On an average year, our school has three or four students who have Type I Diabetes," White said. "Their blood sugar numbers are monitored from an iPad in my office. I can see what their number is and which way they are trending. It helps me to prevent a student from going 'too low' and having serious side effects in school."
Along with that, White, who is married and the mother of two, also spends time throughout the year making sure that kids with food allergies are up to date with allergy plans and when there's a special event with food in the classroom, she reviews the class lists for allergies.
She's originally from Cape Elizabeth and graduated from Cape Elizabeth High School. White was part of their "Junior Rescue Team" during her junior and senior years. In her senior year of school, I went to Southern Maine Community College and obtained an Emergency Medical Technician license. That experience as an EMT inspired White to go on to be a nurse and she graduated from the University of Vermont's School of Nursing in 1994. Since then, she's worked in women's health, primary care, camp nursing and school nursing.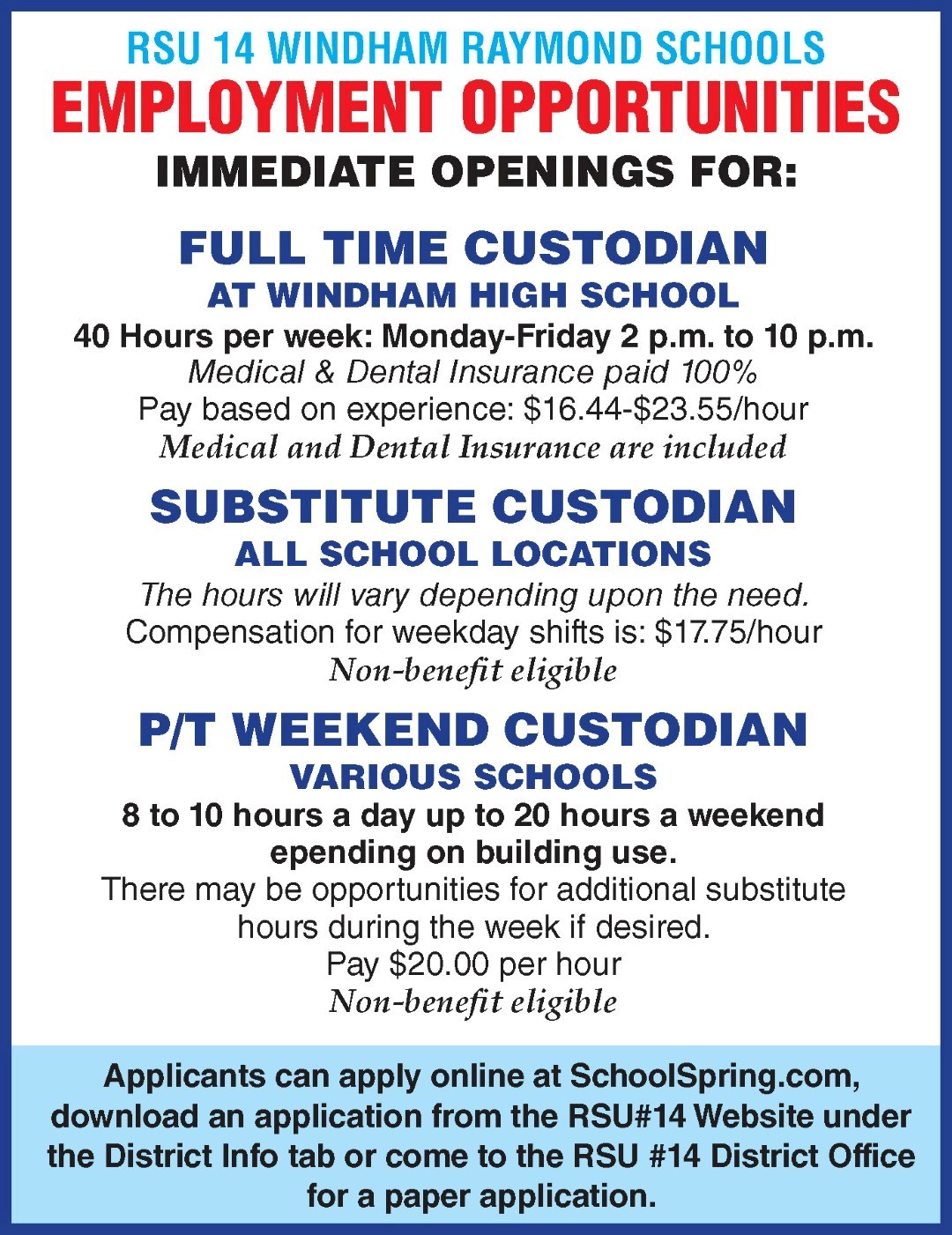 While working as a school nurse at Lake Region Middle School, the opening for the school nurse job at WMS came up, which is in the same school district where her children attend school, and it was only a five-minute commute for her to WMS.
"I have had many memorable moments at WMS, but COVID-19 is probably the most memorable because it impacted every single person. It was challenging at times when we were having multiple cases per day and trying to contact trace," she said. "We added staff to the nursing team to help with contact tracing, testing, and fielding phone calls. We were 'contact tracing' well into the evening many nights a week and weekends. Teachers and staff were an integral part of mitigating the spread of illnesses, dealing with minor first aid in classrooms and being a support to our nursing team."
White said most people don't know that as a school nurse, she's also a public health nurse.
"I have to protect the staff and kids in my school who may have conditions that others don't know about. The greater good of the public is my overall goal as a nurse," she said. "The most important thing I've learned while working for Windham Middle School is who you can rely on to support you. It really does take a village to raise a child. The teachers, administrators and staff in this school are very supportive of their students in making sure that their safety is their first priority." <