Maine is the oldest state in the country based on median age. Each day, about 50 Mainers turn 65. It is no wonder that finding ways to support our seniors is a top priority for legislators.
Maine seniors have a unique set of challenges that set them apart from other age groups. Many live on fixed incomes. They are especially prone to feeling the weight of high property taxes and the rising costs of basic necessities. Health care bills pile up. And with mobility issues that come with age, older Mainers can struggle to meet every day needs, like having access to transportation, opportunities to socialize and nutritious meals. This is why we need to be proactive about creating age-friendly communities and finding ways to help seniors live healthy lives well into their later years.
One issue that has repeatedly risen to the top of the priority list is housing. Having a place to call home is a basic necessity, but many seniors struggle to find affordable housing. They are eager to continue to live independently, but are too often forced to move in with relatives or check in to assisted living facilities because housing options are so few and far between. In the very worst cases, some seniors even face the threat of homelessness.
A great example of senior housing is Unity Gardens in Windham. We need to support more establishments like this that will provide a safe, comfortable and convenient environment for elderly Mainers.
The legislature took a positive step with the passage of a $15 million bond to create affordable senior housing across the state. This would not only create much-needed, age-friendly living options for older Mainers, but it would also boost our economy by creating jobs in the construction industry. Unfortunately, the bond is currently being held up by the governor, who has refused to release the funds even though they were overwhelmingly approved by voters last fall.
To continue finding ways to help seniors, Speaker Mark Eves has been hosting listening sessions across the state to hear from seniors about other issues affecting them and how the legislature can help. The statewide tour is part of Speaker Eves' "Keep ME Home" initiative, a bipartisan legislative package aimed at helping more Mainers age in place and stay in their communities. To find out when he'll be coming to Windham or a nearby town, you can call the Office of the Speaker of the House at 207-287-1300.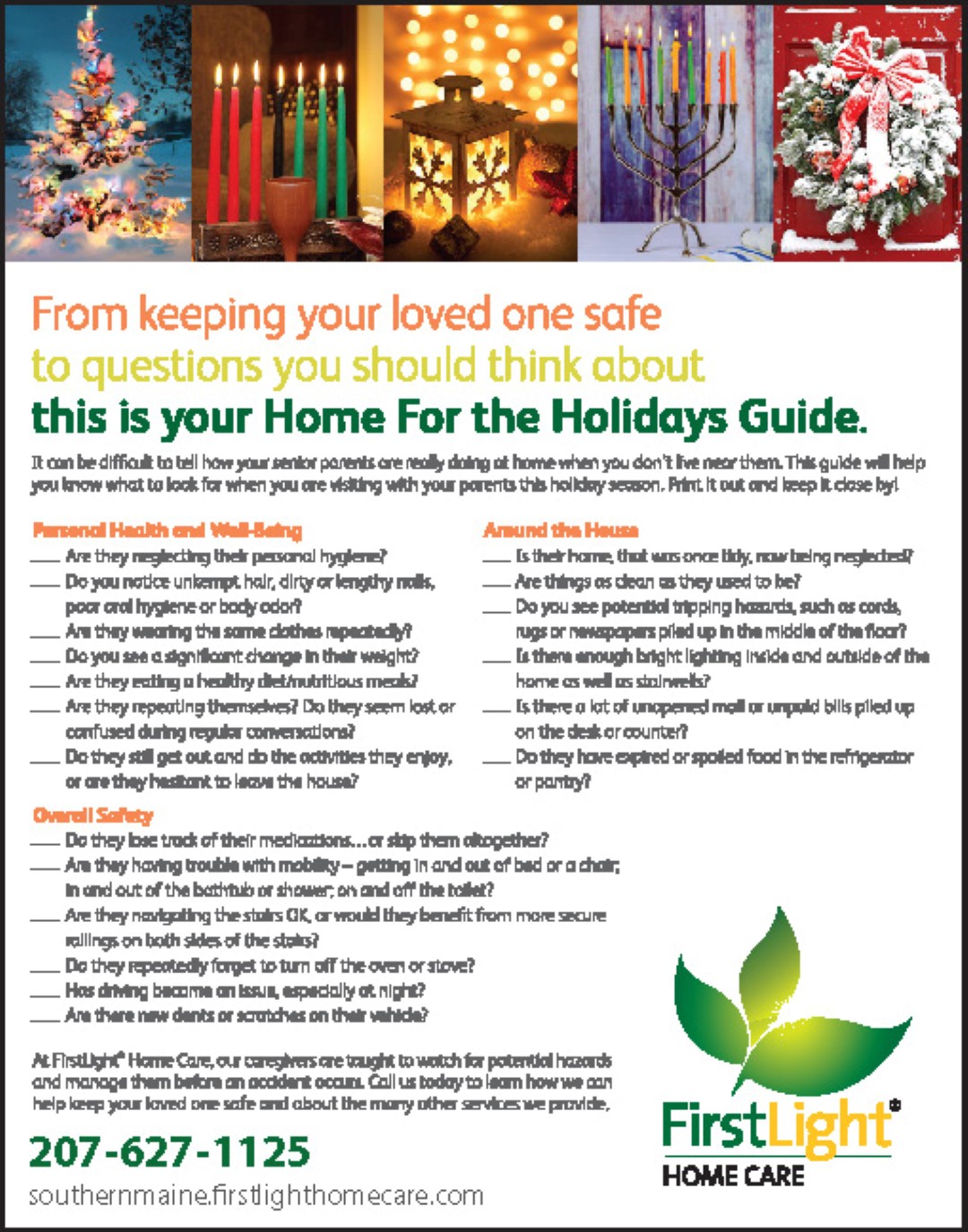 Other steps to support seniors that the legislature took over the past two years include increasing wages for direct-care workers and caregivers who help older Mainers live independently longer, expanding the Meals on Wheels program that delivers nutritious meals to homebound seniors and protecting vital programs like Drugs for the Elderly and the Medicaid Savings Program.
The seniors in our community are the teachers who helped our children learn at Windham schools, the police officers and firefighters who kept our communities safe, the business owners who have helped contribute to the economic vitality of Windham over the years and, someday, they are each of us. We can't forget about the unique needs of this growing segment of our population. I'm committed to always considering how my votes will affect seniors and thinking about ways to make life easier for them.