On a day filled with sunshine, the community still found a way to spend some time indoors last Saturday when the Windham PTA held its summer yard sale at the Veterans Center. With good reason the crowds began to build right at the starting time of 8 a.m. There were plenty of donated yard sale items to choose from. Patrons also chose from donated breakfast treats from Chutes and additional treats baked by volunteers with the majority, if not all, of the ingredients being donated by Shaw's and Hannaford. To top it off there was live entertainment scheduled throughout the day; all this to raise funds entirely towards teacher and student grants.
PTA fundraiser chair Melissa Oldakowski could not say enough about this event. "I had to go out and take a picture of the parking lot. It was full a half hour before the doors even opened," she said. This response, according to Oldakowski "is the direct result of local businesses providing advertising, especially through signage. Raymond deserves credit also for providing support as being part of RSU14."
PTA treasurer Chelsea Sperry interjected that "during the first two of hours of the event at least 100 people had stopped by. I was happy with donations received. It is humbling to see community come together. This is more than a fund raiser. It is community and business coming together for a common cause."
When the doors finally did open, visitors were soon treated to the solo acoustic musical talent of Ron Bergeron. It was evident Bergeron enjoyed what he was doing, because he provided two straight hours strumming a variety of tunes, much to the approval of those who stopped by. "Living in Auburn, it's a bit of a drive to get here but well worth it. I feel blessed to be able to do this," he said.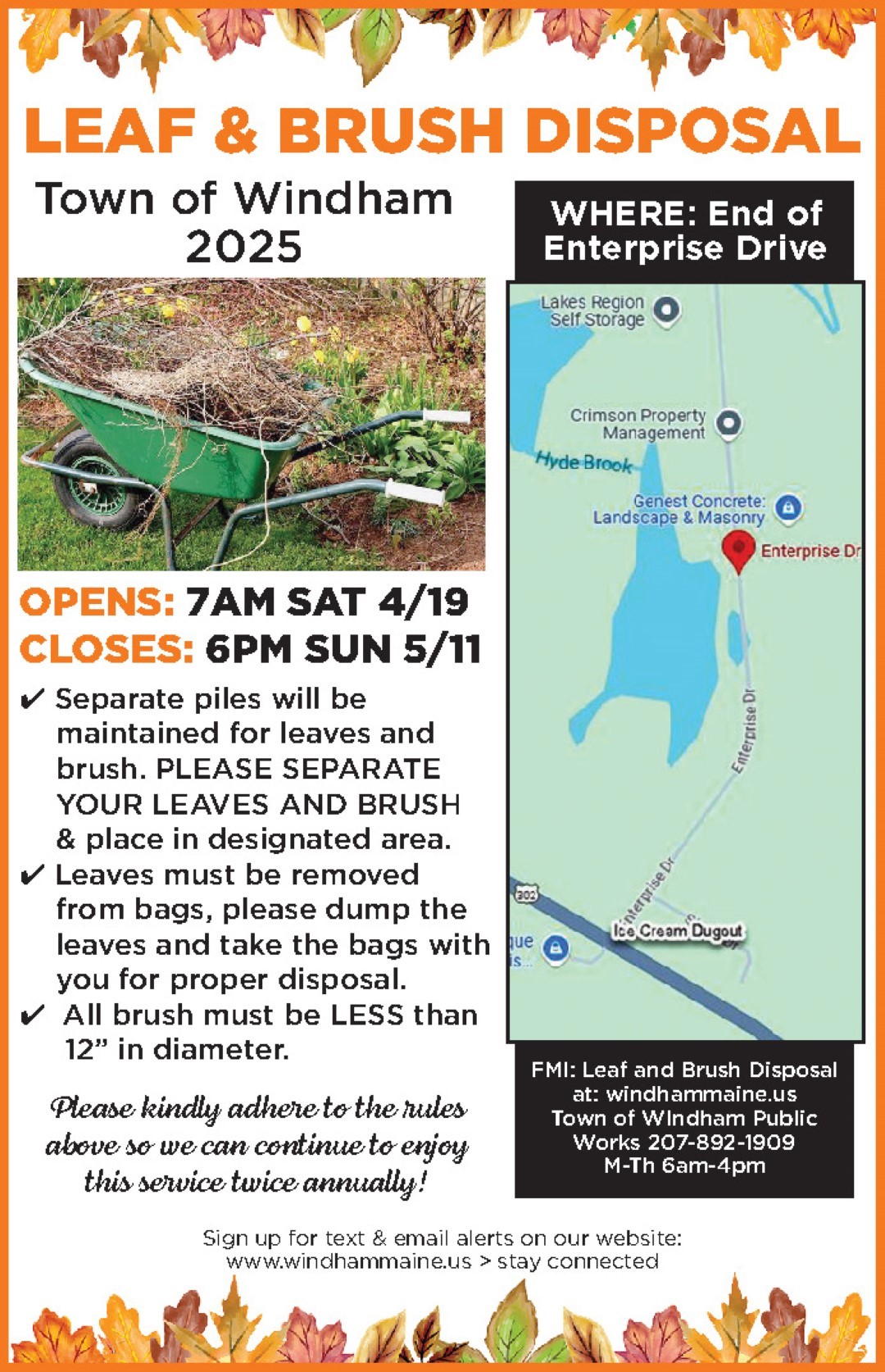 There were also some very familiar faces who managed to make an appearance. Senator Bill Diamond took time out of his day to browse and chat with individuals. Windham District 25 Rep.
Patrick Corey and

Rep. Mark Bryant were

also

present and made a purchase from the many yard sale items happily donated by members of the community. Those donations were accompanied by numerous food choices made possible by generous contributions from local businesses.
Among the many contributors were Chutes, Little Ceasers and Domino's who provided lunch food items. There were also several gift baskets being raffled off as well as gift certificates donated by The Dugout, Skippy Scoops Ice Cream, Lowes and A La Mexicana to name a few.
After an appearance by David deBree and his saxophone the day was put to a close with Shawn Theriault and Eric Mauriello, two members from the popular local Maine band American Ride. "I am happy to say we went above and beyond our goals," Oldakowski said.
For information on the Windham PTA and how to become a member or contribute resources, visit them on www.windham.k12.me.us/PTA/

and on Facebook.