Two brothers living in Raymond, Jakob and
Franck Holz, have built Maine's largest chair
standing 16 feet 9 inches tall, 7 feet wide and
10 feet long. The chair has become an instant
tourist attraction on Meadow Road
in Raymond. COURTESY PHOTO
By Masha Yurkevich
As vacationland gets warmer and people start coming to relax and enjoy the great beauties of the wonderful state of Maine, there is a new local tourist attraction in Raymond that can be seen from a great distance away and attracts many people, Maine's largest chair. Making the 12-foot Big Easy Chair, located in Kittery, look like just a toy; this new chair stands at 7 feet wide, 10 feet long and 16 feet, 9 inches tall.
Two brothers, Jakob and Franck Holz, got the idea to build this chair.
"My brother is temporarily visiting me and we wanted a wholesome productive project that we could do together," said Holz. "I live on the Raymond Neck which has numerous seasonal places on the way to Frye Island, and we thought it would help give a vacation vibe to the area."
At age 34, Jakob Holz grew up in Wisconsin and moved to Maine in 2010 to work for Shipyard Brewing Company. He has moved around to different states while working for Shipyard and is currently their Lead and R&D Brewer. A Green Bay Packer fan, avid hiker and backpacker, he enjoys traveling outside the country and visited Vietnam and Israel right before the COVID-19 pandemic. He enjoys living in the Sebago Lakes region and is also a member of the Naples American Legion.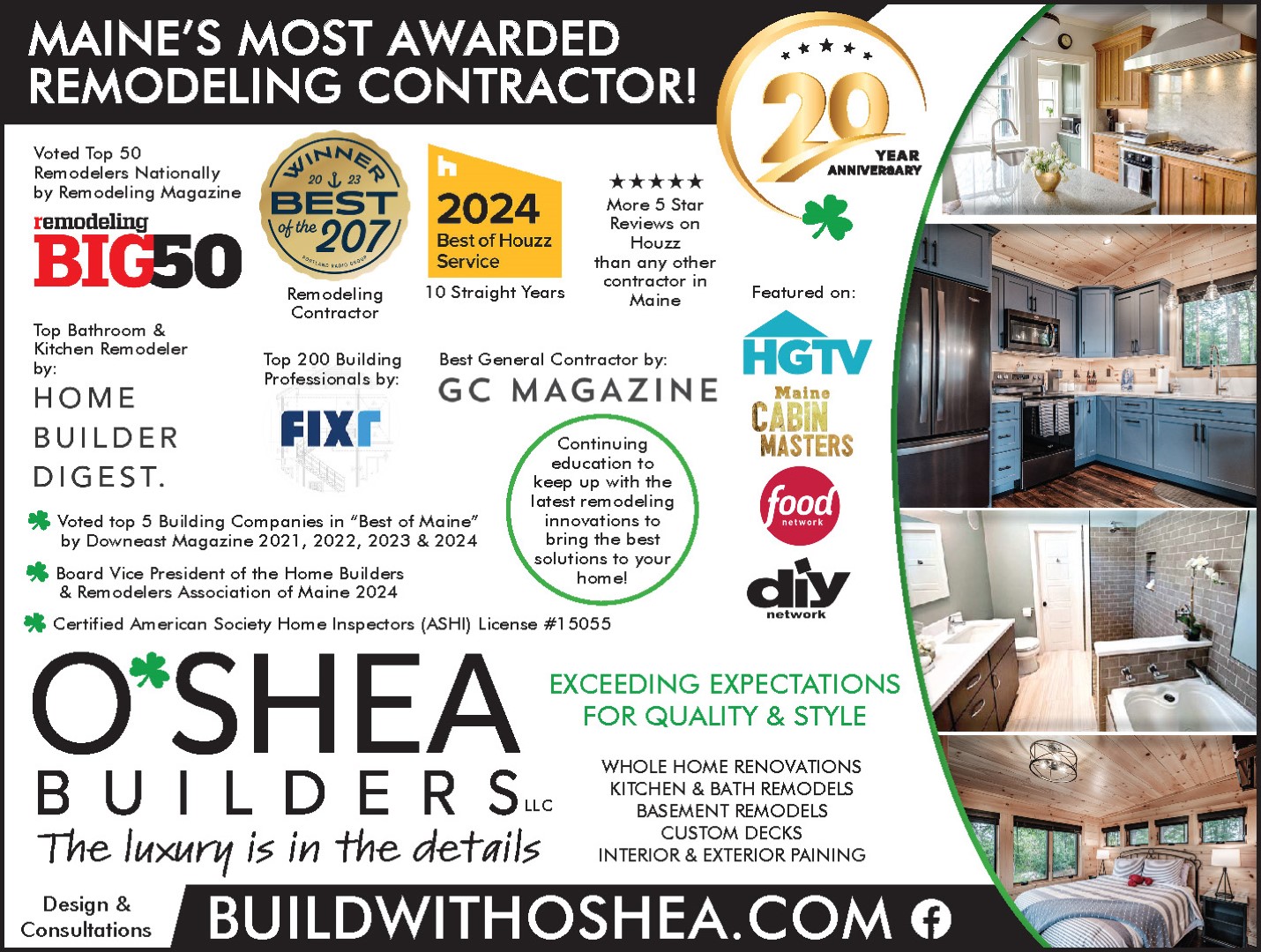 "I have a love of the world's and also the state's largest and smallest items," said Holz.
Maine has quite a few, such as the globe, Native American and the L.L. Bean Boot in Freeport.
"It's fun; ridiculous, touristy, family oriented, road trip kind of fun. I have an amateur passion working with wood. I did my kitchen table and a liquor cabinet, coffee table, shelves, and little DIY projects," said Holz. "The world's largest was way too big, but Maine's largest could be done."
Holz has built other work with wood before the chair. Everything he has ever made is inside his house, other than this chair and his "Holz Manor" sign under his mailbox.
His brother, Franck Holz, is 32 and also grew up in Wisconsin. He, like his brother, shares a love to travel and always takes a good amount of time off to travel the country and the world. He also has a passion for sports, especially the Green Bay Packers, and enjoys working on firearms in his free time.
Putting their two minds together, it took the brothers two weekends to build this chair, one weekend spent building the frame and the next weekend completing the rest, finishing it in April. The chair is built from wood with some nuts, bolts and nails. The frame is made mostly from 3 by 6 lumber and the rest of the chair is made by using 2 by 10s, resulting in a huge chair that has become a local curiosity displayed in the Holz front yard.
"Even with inflation on wood and everything else, it was only $200 to build," Jakob Holz said. "I'm frugal in general and I am always looking for deals. You have to think outside the box when building and also look for materials. Some local lumber yards helped us out."
Woodworking is a skill passed down in the Holz family. Their grandfather, Frank Stilp of Neenah, Wisconsin, was a professional woodworker, specializing in Quaker woodworking. Their father, who lives in Ripon, Wisconsin was a cabinet maker for some time and has always been a woodworker who loves making Whirligigs with wood. At Christmas, he plays Santa Claus and loves making wooden toys as presents.
"My last name HOLZ is German and means wood as well," said Holz.
The Holz brothers said that their purpose of building the chair was because they wanted people to stop by and take pictures and help create memories. "People are more than welcome to stop and take pictures," said Holz. "
For anyone who has any ideas on the next Maine's largest project for the Holz brothers, the brothers say that they can mail it to them at their home. Their chair and home can be found at 34 Hawthorne Road in Raymond. <